Wilder Kaiser
Whether you arrive by plane or by railways, your vacation starts already during the journey. The Wilder Kaiser region can be reached very easily via 3 airports (Munich, Innsbruck and Salzburg) and the Railway station in Kufstein.
Search for the perfect flight or train connection for your holiday at the Wilder Kaiser and at the same time use our airport transfer. With low one-way and roundticket fares you will be brought directly to the booked accommodation and experience a wonderful vacation at the Wilder Kaiser Region.
Please click the green button "Book using premium code" and fill in the booking code "wilderkaiser" under "Additional items" in our booking tool. You then receive a discount of 5% of your transfer price.
Four Seasons brings you convenient, fast and relaxing in the heart of the Alps.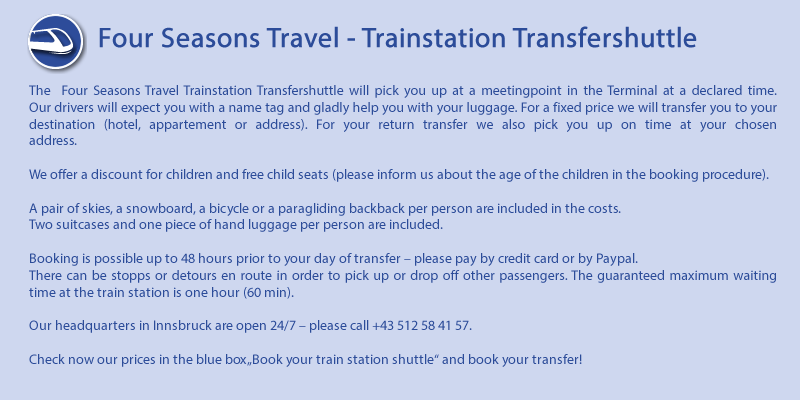 Book with premium code